GAPS to Go
30 Day Meal Plan for the GAPS Intro Diet
What if you had a complete meal plan for the GAPS introduction diet, that told you what to eat and how to cook it, each day?
With GAPS to Go, there's no need for worrying about what to eat on GAPS intro.
GAPS to Go is a 30 day meal plan for the GAPS introduction diet that tells you what to eat each day, with complete cooking instructions, and guidance on when to move to each intro diet stage.
Valued at $190 for just $37
Get GAPS to Go at this low price now, before the price goes up.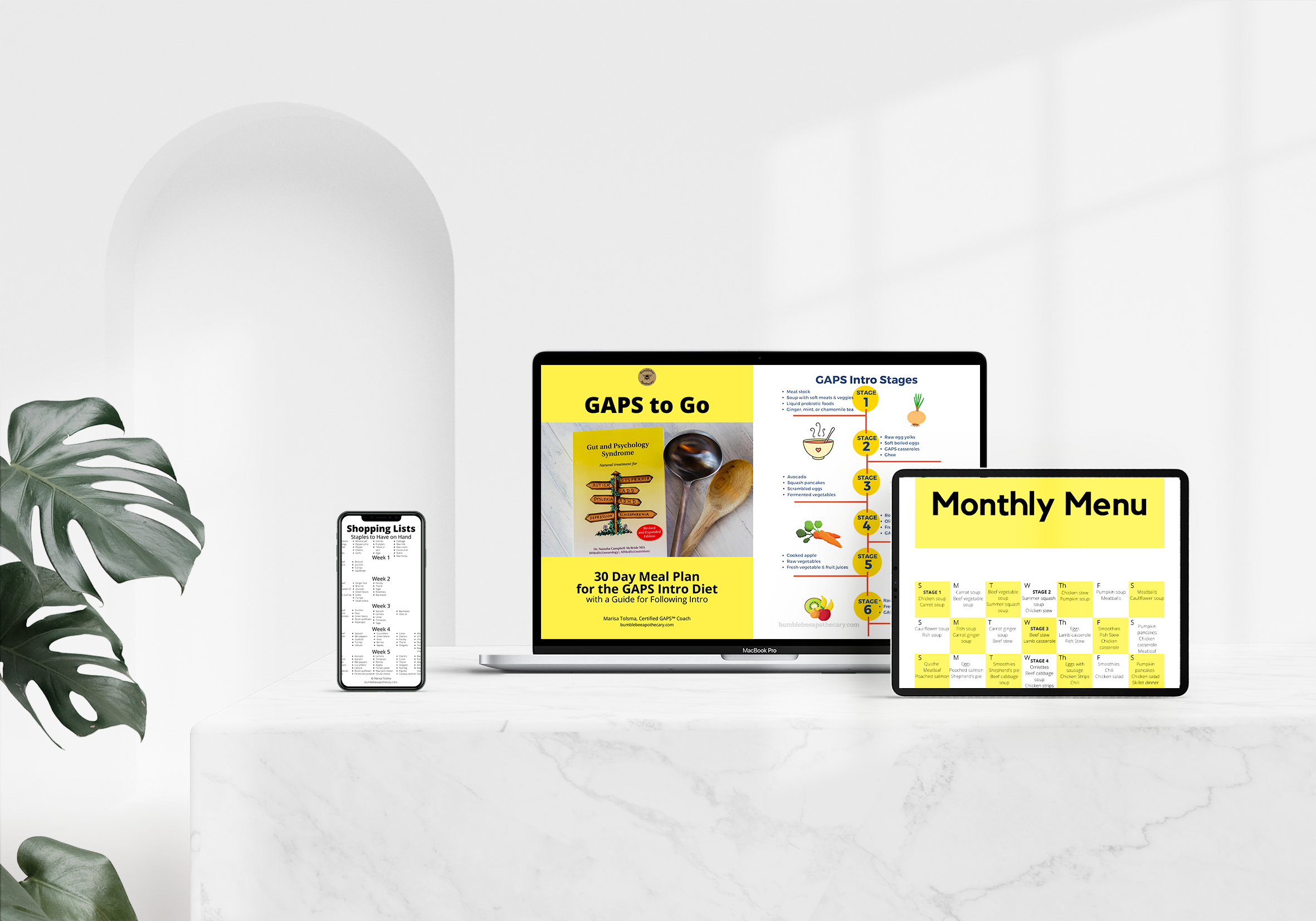 Does this sound like you?
You want to follow GAPS intro, but you don't know what exactly you'll eat each day.
You're not sure if you'll know how to cook GAPS food.
You're unclear on how to know when to move from each stage of GAPS intro.
What if there was a way to follow GAPS intro, without having to figure out what to eat every day?
That's exactly why I created GAPS to Go.
I wanted to take the guesswork & confusion out of cooking for GAPS. I wanted to help you get started following GAPS intro successfully, so you can enjoy the benefits.
I'm sharing what I know from experience following GAPS myself, and helping my family follow it, as well as my certified GAPS coach training.
This meal plan is essentially 10 years in the making, but you can have instant access.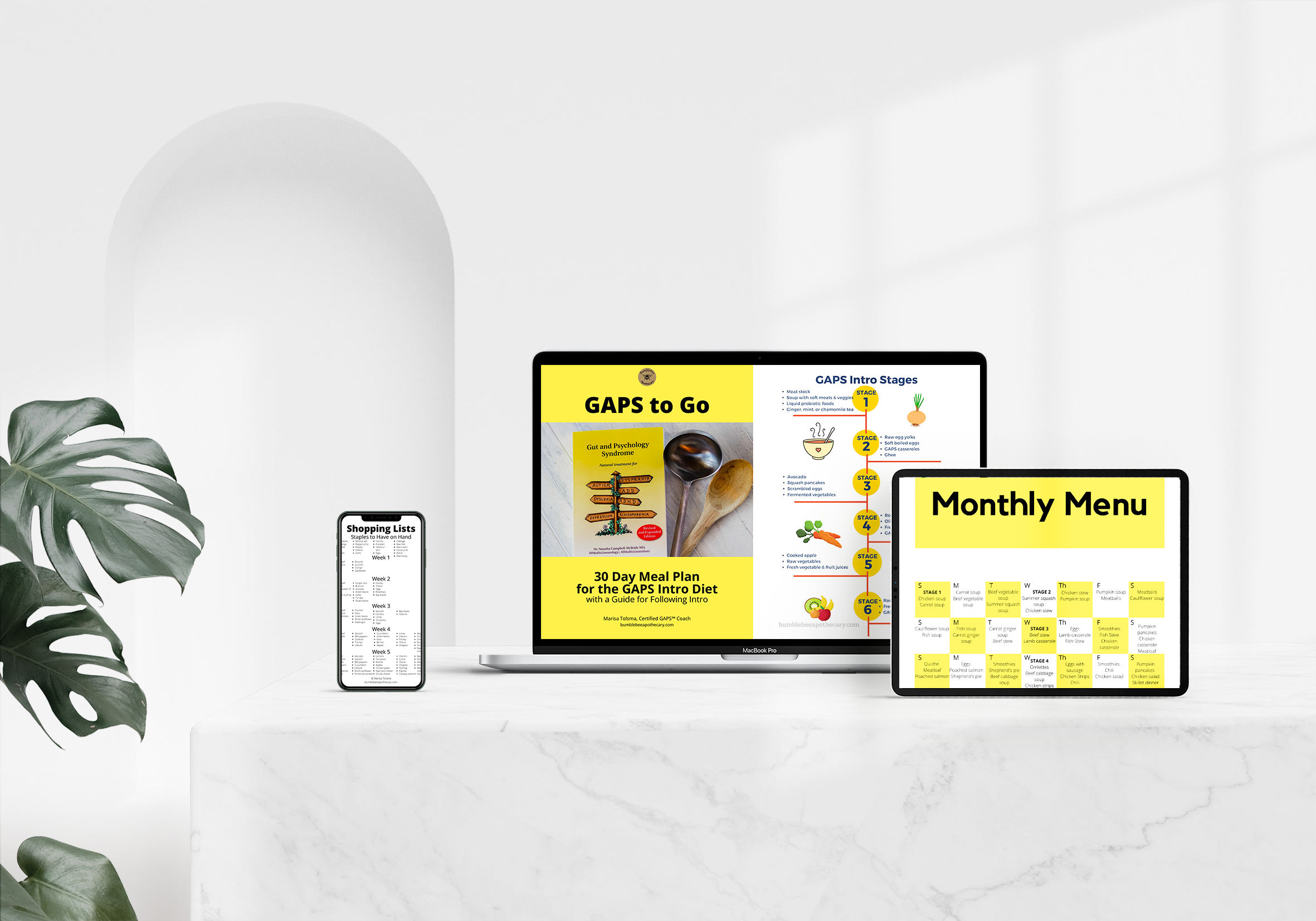 Ready to be done with GAPS meal planning stress and get guidance for following intro, all at the same time?
Get the complete 30 day meal plan with a guide to following GAPS intro for just $37
What all do I get?
GAPS to Go is a digital product that includes: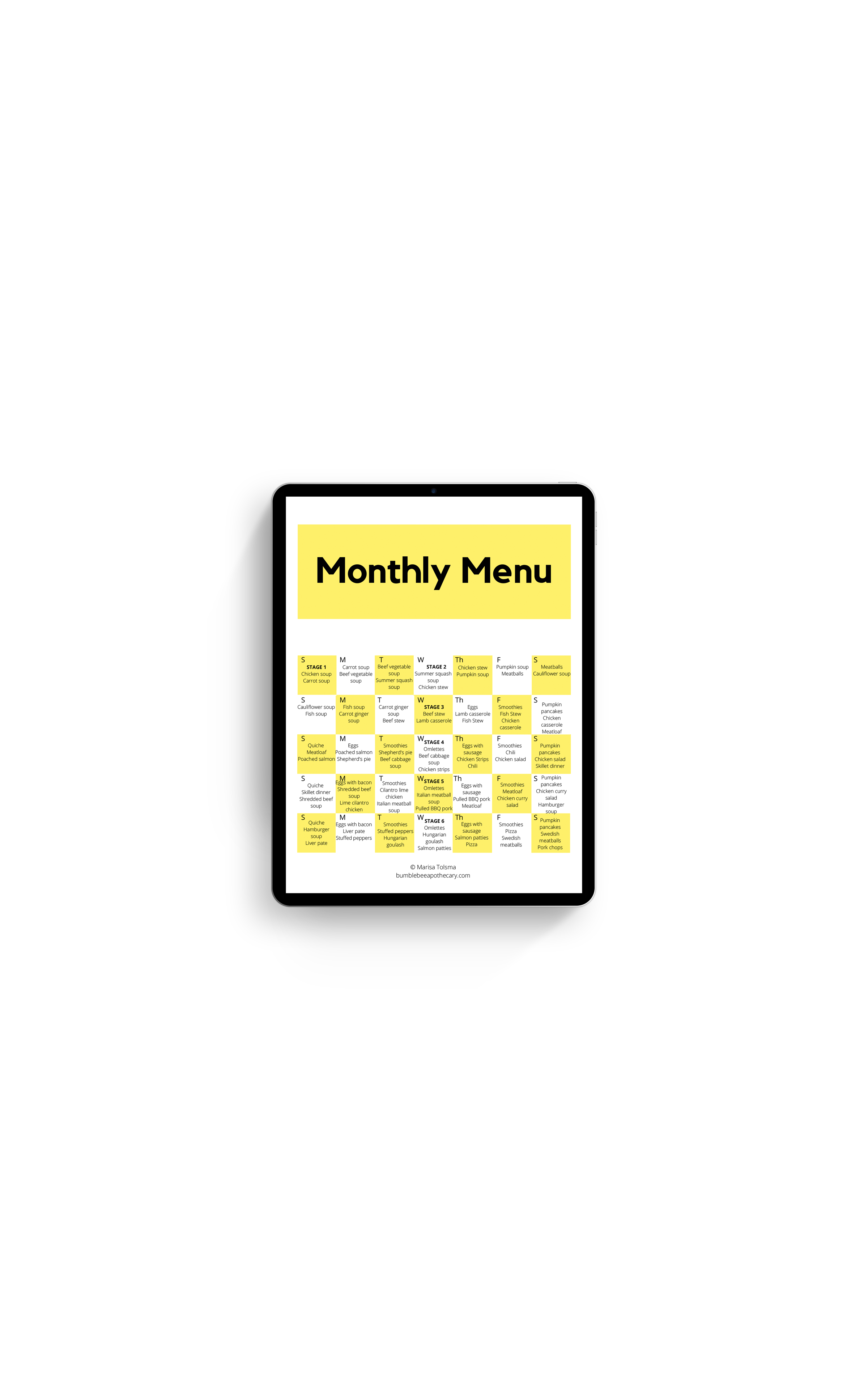 Daily menus with cooking instructions for meals that fit the progression of the GAPS intro stages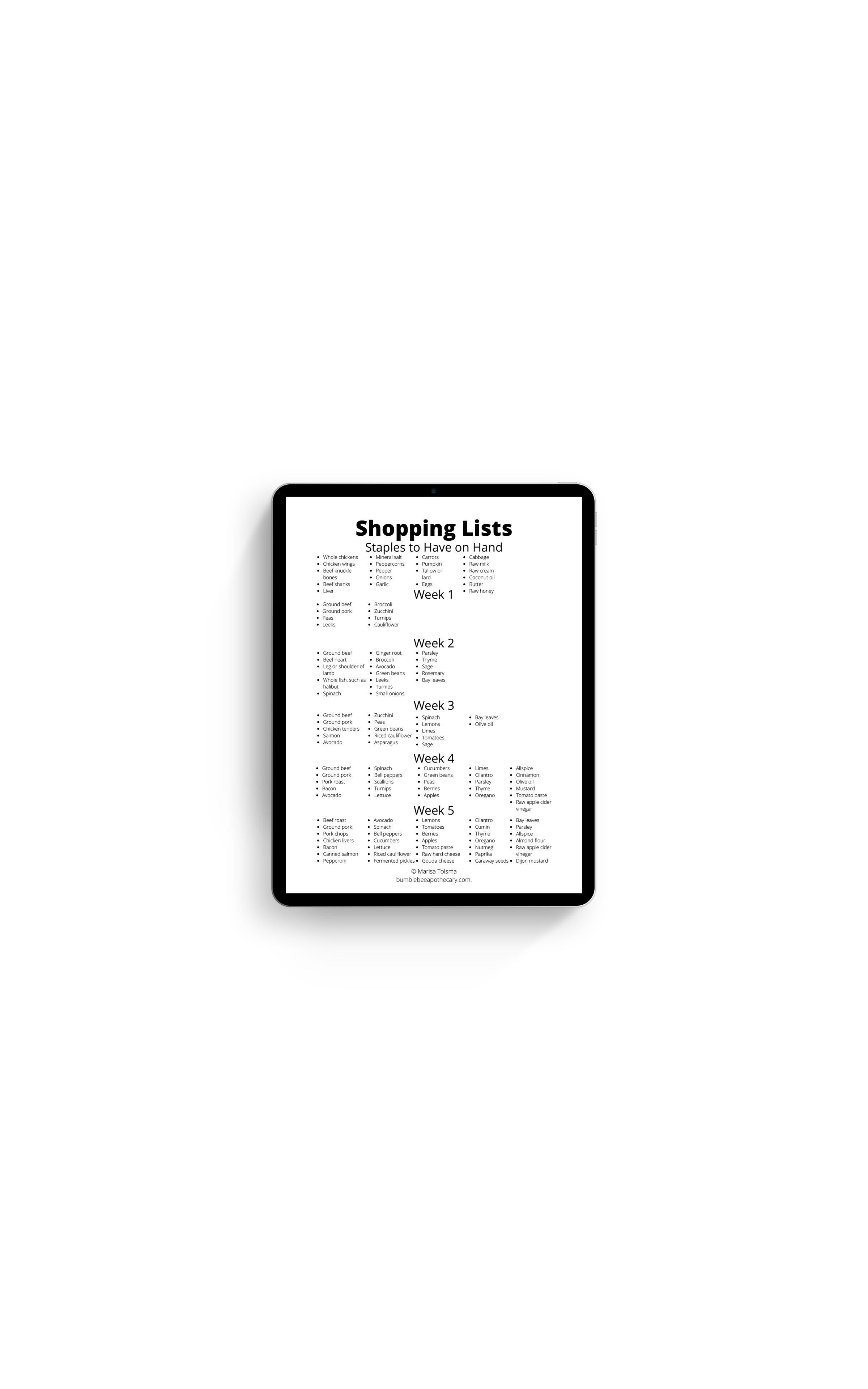 Shopping lists for each week along with a list of staple ingredients to keep on hand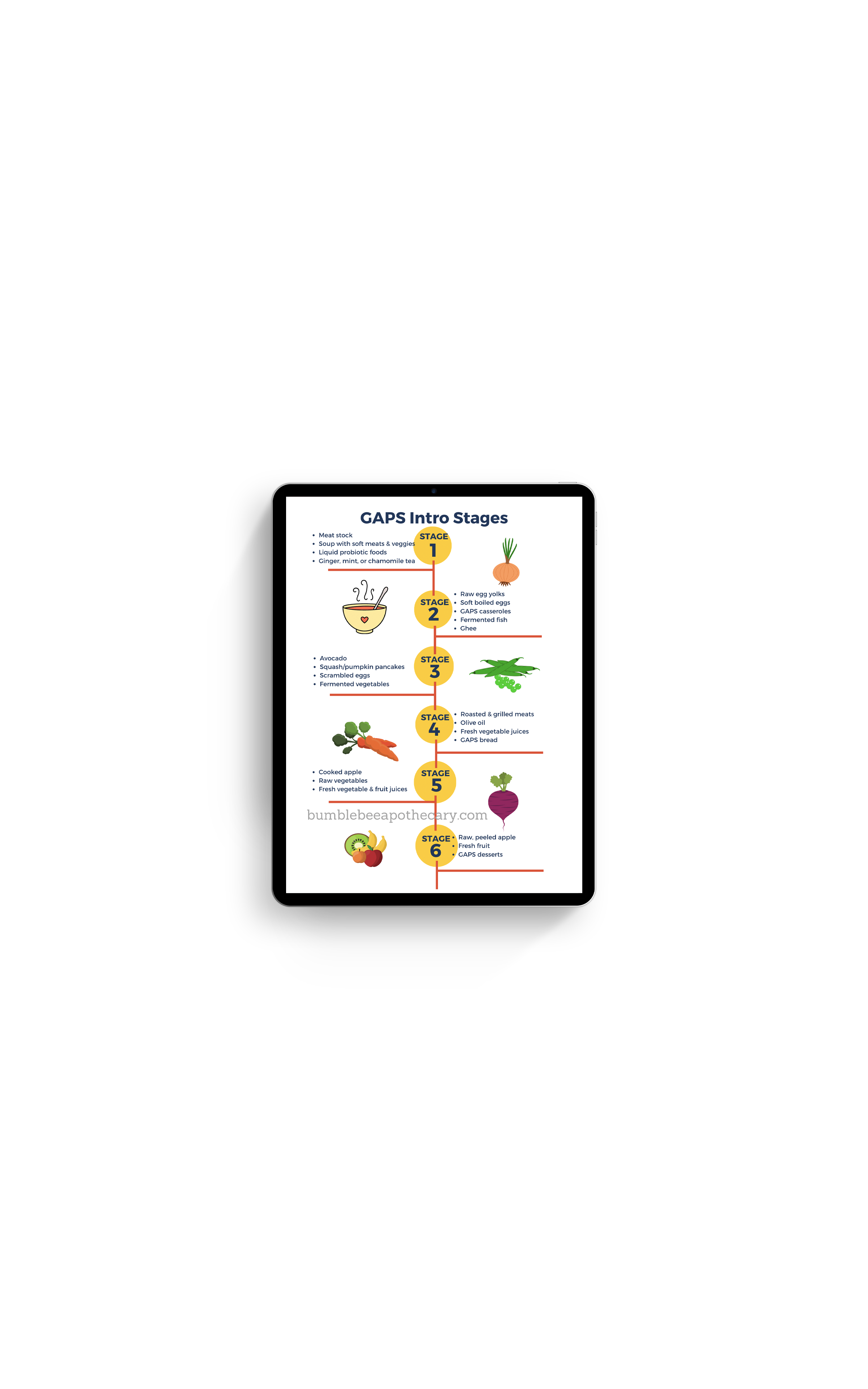 Guidance videos for each stage of intro with tips and advice from a certified GAPS coach who is also an experienced GAPS mom
Right now you feel overwhelmed with all there is to know about cooking for GAPS intro.
You're afraid you'll run out of meal ideas.
You're not sure you'll know how to make the GAPS foods.
You're a little confused about how long to stay on each stage.
What if you had an entire collection of GAPS intro recipes and cooking directions, with insight on moving from stage to stage, all in one handy guide?
Make those possibilities a reality today with GAPS to Go for $37
Hi! I'm Marisa, a certified GAPS coach and experienced GAPS mom of 3. It all started 10 years ago when I overcame chronic health issues with the GAPS diet. With GAPS to Go, I share the meals and steps that my family and I have used with great success. I created GAPS to Go so that you can experience the same benefits.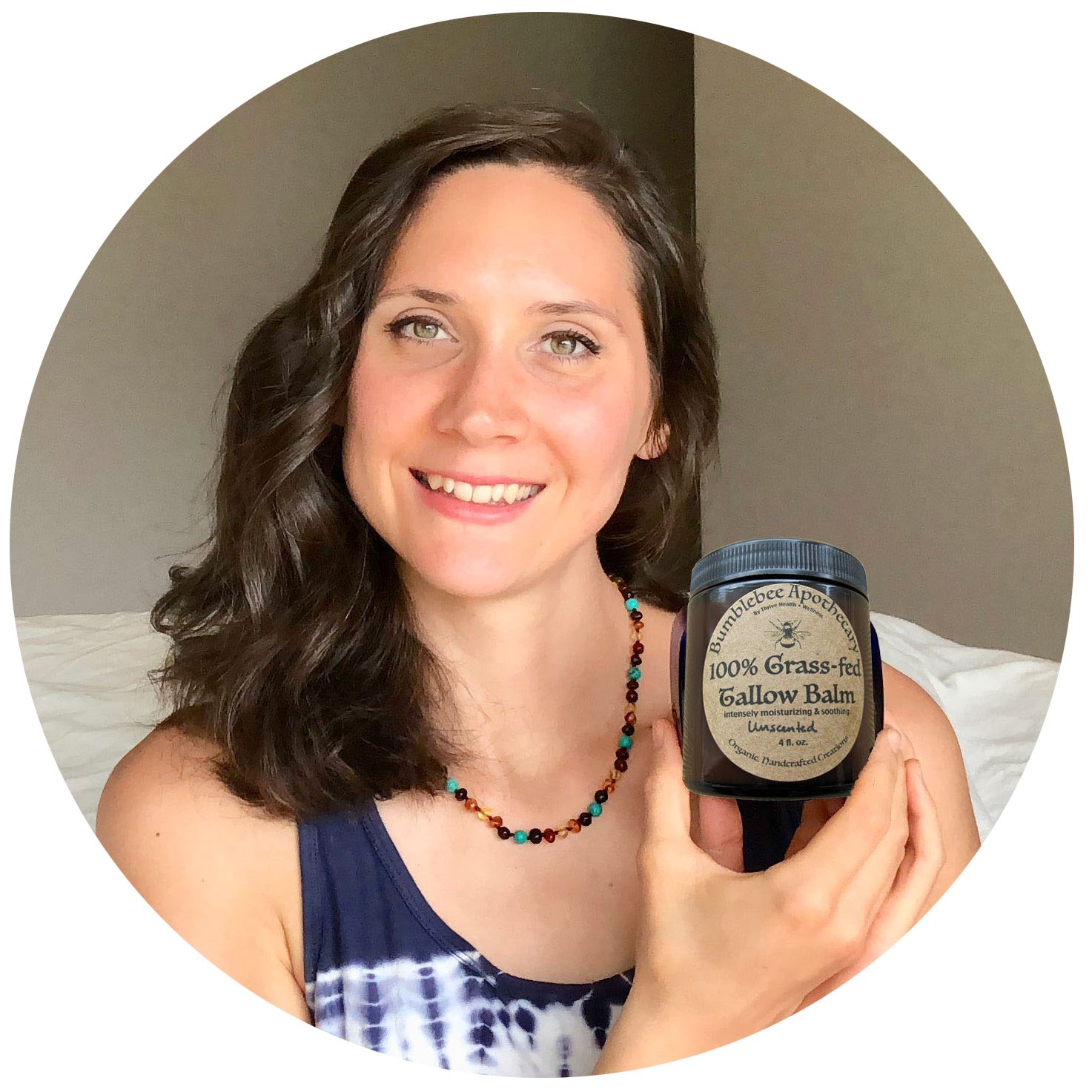 Here's what's included:
A 30 day meal plan that progresses through all 6 stages of GAPS intro, valued at $30
Over 40 recipes for plenty of variety, that fit with each intro stage, valued at $30
5 bonus days of meal plans
Shopping lists for each week, plus staple items to keep on hand
Intro stages sign you can print and keep on the refrigerator, so you can see the foods for each stage, at a glance
Videos that explain how to do each of the GAPS intro stages, how to know when to move from each stage, plus tips and advice from an experienced GAPS mom who is also a certified GAPS coach, valued at $290
Complete cooking instructions for making each meal
Tried and true recipes that our family enjoys
Reminders to include all the components of the GAPS protocol
Resources for where to buy GAPS food
Recipe video tutorials for how to make the foundational foods
3 bonus dessert recipes that fit with intro stage 2 and beyond
Total value: $190
Your price: $37
FAQs:
How can this help me?
GAPS to Go takes the guesswork out of knowing what to eat while following GAPS intro. You get a 30+ day meal plan with shopping lists, plus videos on how to know when to move from each stage.
How long do I get access to this?
Once you purchase it, you get lifetime access.
Can I use this if I don't have a lot of cooking skills?
Yes! GAPS to Go is designed to work with any level of cooking ability. The recipes are simple, easy, and delicious.
How does GAPS to Go work?
After purchasing, you get instant access to the digital files and videos. Simply print the meal plan, recipes, shopping lists, and stages chart (or view them on your devices), start watching the videos, and start following the instructions.
Can I use GAPS to Go on the full GAPS diet instead of GAPS intro?
Yes! If you're following full GAPS, simply follow the meal plan as laid out, and add whatever other foods you want from the allowed GAPS foods in Dr. Natasha's book.
How long does it take to follow this meal plan? 30 days?
It's flexible! You can follow it for just 30 days, or you can take as much time as you need on each stage. The guidance videos explain how to do this and more.
Who is GAPS to Go for?
GAPS to go is for:
Busy moms with a family who is following GAPS, who needs to make sure they have enough recipes to keep everyone interested, and who needs all of the organization and planning done for them.
Adults who want to follow GAPS, but need recipe ideas and guidance while working through intro.
Busy people who don't have time to plan out what they'll eat each day while following GAPS intro.
How does this work?
Here's how GAPS to Go works:
Click the button here to purchase.
Check your email. You'll see a link where you can go login to the platform.
Once you're logged in, you can start right away! You get instant access to all of the files and videos.
Refund Policy
Due to the digital nature of this product, and the fact that upon purchasing you have instant access to the entire product, there will be no refunds after purchase.
Imagine where you could be just days from now.
You could have a refrigerator stocked with GAPS foods, all your meals planned for a month, going through GAPS and enjoying it.
You could be done worrying about knowing enough GAPS friendly recipes, and be done trying to figure out what food to buy and cook each day.
Now is the time to get GAPS to Go at this low price. This price won't last. Get it for just $37 before the price goes up.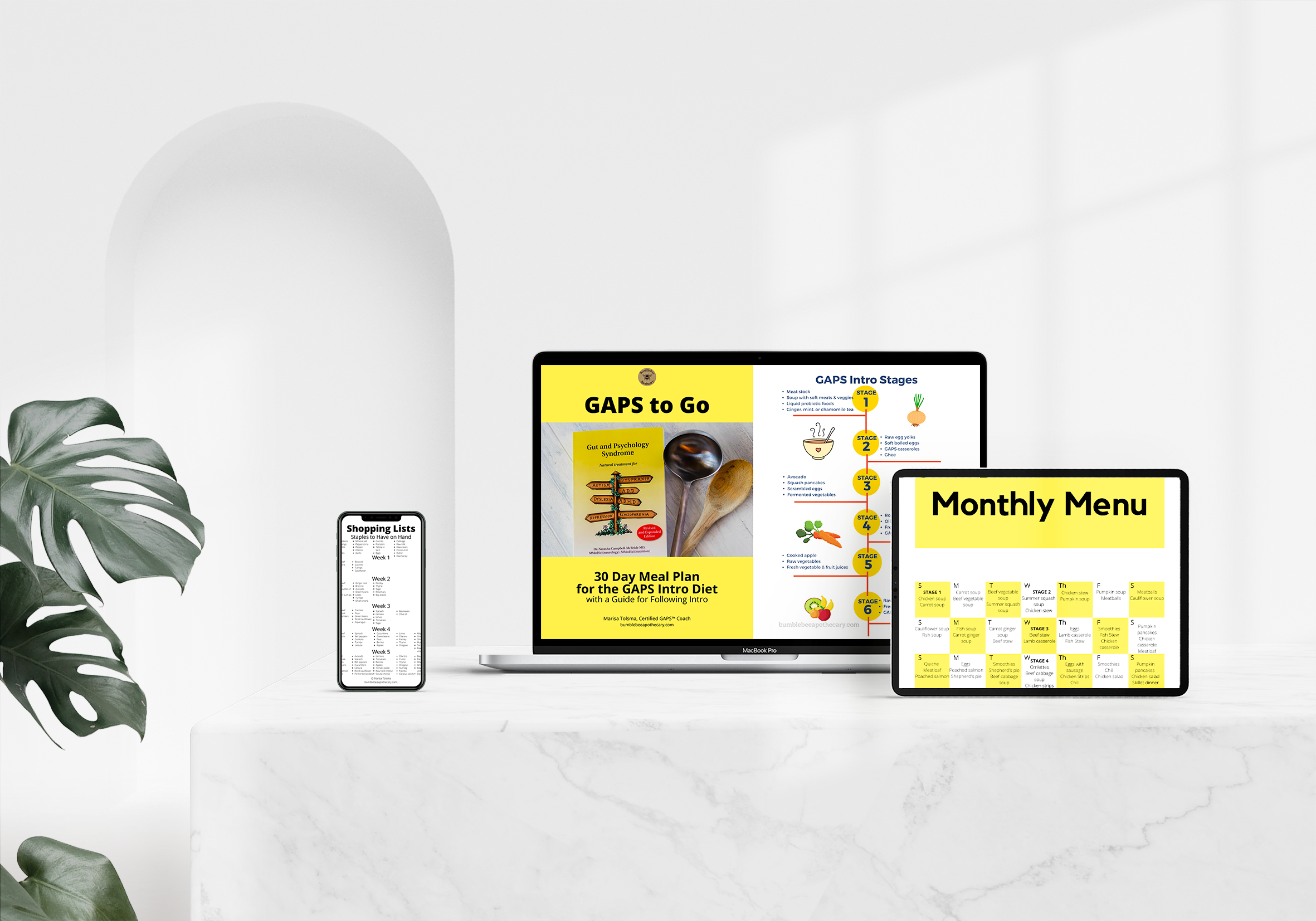 GAPS to Go
30 Day Meal Plan for the GAPS Intro Diet
with Video Guides for Following Intro
Valued at $190 for just $37